"Often I forget to stop and take some time to reflect on what really matters. 25 Gifts for Christmas is that daily reminder and a great pep talk I so desperately crave when life gets stressful."
Kristina Kuzmic
WHAT IS 25 GIFTS FOR CHRISTMAS?
25 Gifts for Christmas is a multimedia experience and a new holiday tradition written by author, renowned singer, and life coach Tatiana 'Tajci' Cameron
25 GIFTS FOR CHRISTMAS FEATURES:
A 94-page book with 25 short chapters, filled with "gifts"
Daily reflections and audio downloads delivered to your email inbox
Zoom Gatherings
A printable Gratitude Tree poster (to write down the things you're grateful for each day)
Digital playlist of 18 Christmas songs
Membership Area
"25 Gifts for Christmas is a beautiful reminder and gift to its readers of the abundance that is available to us all year long. I enjoyed the daily advent-style exercises and look forward to making this a personal celebration and ritual I use every year, as well as one I share with my family, too."
Amber Lilyestrom
"Sometimes we forget to take care of ourselves during the holidays. This thoroughly detailed and extremely positive book inspires its readers to bring peace into their lives during a very busy and chaotic time of year for most."
Dez Stephens
Read more reviews and buy your book on Amazon.
"25 Gifts is the ultimate makeover for anyone who otherwise finds herself (or, yes, himself) dragging through the holidays, bone-weary by the time gifts are being opened. Give yourself a much-needed and well-deserved break, and let Tajci nourish your spirit this Advent season!"
Monte Carpenter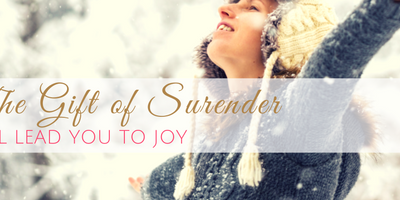 "Everyone has noticed how hard it is to turn our thoughts to God when everything is going well with us... While what we call 'our own life' remains agreeable, we will not surrender it to Him." - C. S. Lewis Who were you before the world told you who you should be? Do...
Tatiana 'Tajci" Cameron
Award winning music artist, author and life coach
Tatiana 'Tajci' Cameron is an award-winning music artist, autor, and certified life coach (through Radiant Academy), ICF member, and certified Chopra instructor of Meditation and Perfect Health Programs.
Her "Story of Christmas" has been experienced by millions of people through live events and TV broadcasts.
Tajci cherishes spending Christmas with her three sons at their Franklin, Tennessee home.
Click here to read more and check out Tajci's other books and music
Published By